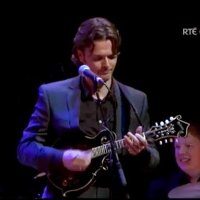 Leon O'Neill started his career in the music industry in 1998 as a studio and live engineer. As his career developed he began working as a producer, tour manager and more recently he has turned his attention towards writing and composing.
During his career he has worked with artists such as Donal Lunny, Sharon Shannon, Andy Irvine, Damien Dempsey, Mundy, Shane MacGowan, Elvis Costello, to name but a few. He is currently touring with Glen Hansard.
Most recent scoring projects have been the award-winning feature film 'The Runway' (2012), Paul Duane's Documentary 'Barbaric Genius' (2011), and Screenworks' 4-part drama series 'Amber', (2012) for RTE, which has been broadcast internationally and was hugely commerically and critically successful.