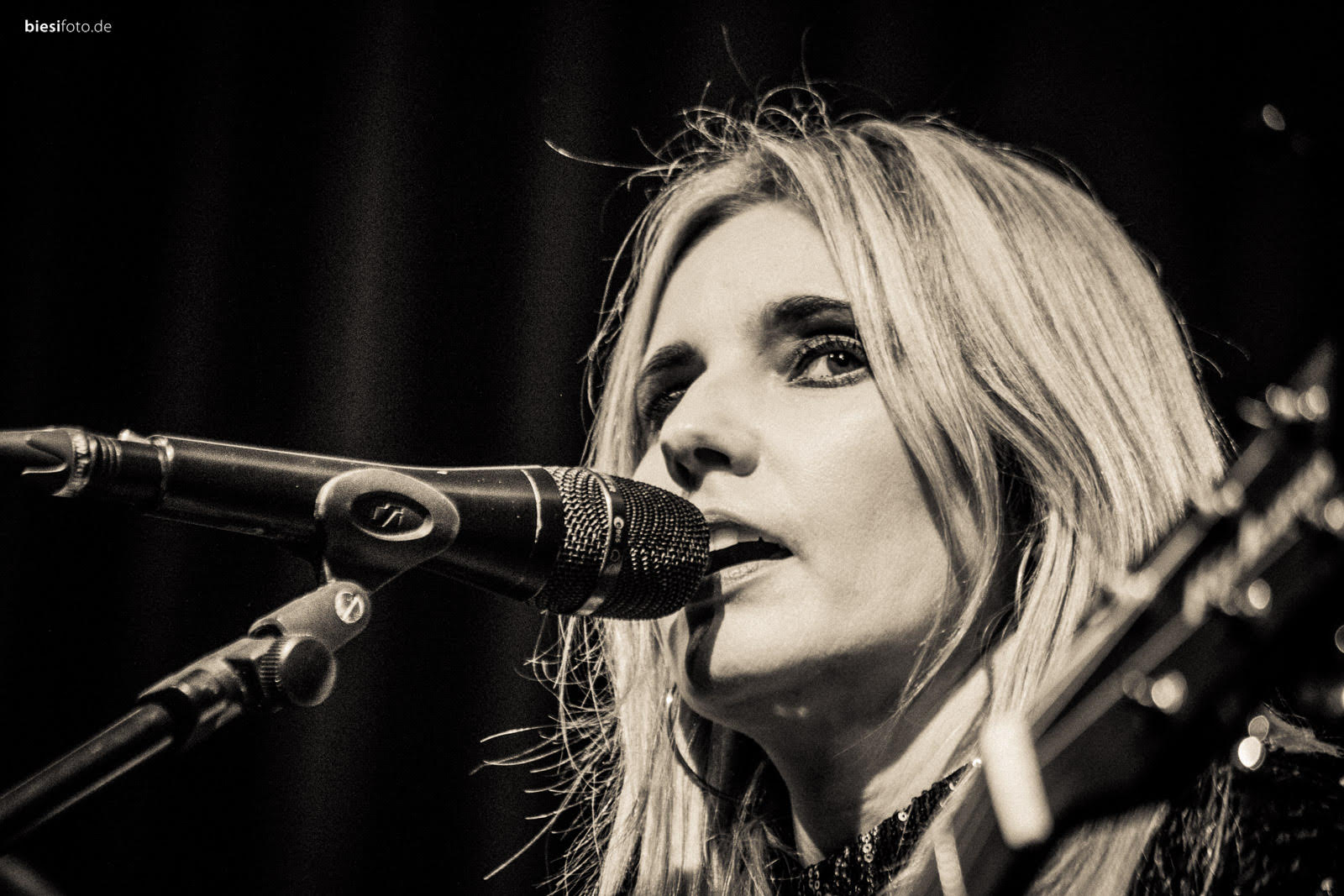 In February 2020 Meteor Award winning singer songwriter Luan Parle released her stunning new album 'Never Say Goodbye' which features 10 original tracks, including two co-writes with Dire Straits guitarist Hal Lindes. "With 'Never Say Goodbye' Luan Parle has delivered her finest collection of songs to date" (Colm O'Hare, Hotpress). Never Say Goodbye made the Hot Press Hot for 2020 Irish albums list and The Choice Music Prize long-list. The album received glowing reviews from The Sunday Times, The Irish Independent, Broadsheet.ie, The Sunday World, 4/5 Stars from Folk & Tumble, 8/10 stars from Hot Press , RTÉ Lyric FM – Album Of The Week, PLAYIRISH Album of The Week & RTÉ Radio 1 – Recommends playlist. Since the album's release, 'Never Say Goodbye' has received over 1,500 Irish radio plays reaching an audience of almost 3 million listeners.
'My Something Beautiful', the first single released from the album, hit the No.2 spot on the iTunes charts on its release on 17th January. Luan has released three further singles from the album 'Change Your Mind', 'The Ghost of Martha' and 'Never Say Goodbye' two of which featured on the RTÉ Radio 1 playlist.
"With a voice pure and true, Luan Parle sings from the heart but aims for the gut. From lovelorn country ballads to gothic Americana to hard-hitting social commentary, with this album Luan's songwriting has matured to the point where she can rightfully claim to be the Emmylou of the Emerald Isle." – Nick Kelly – Music Editor, broadsheet.ie
The Meteor and Tatler Award Winner has had numerous hits and accolades including Meteor Ireland Music Award for Best Irish Female. The Wicklow-born songstress signed her first record deal at just 12 years of age before later signing with Sony Music and Elton John's management company, Twenty First Artists. She has written and recorded with some of the worlds' most successful songwriters and producers including Grammy-Award-Winning Bill Bottrell and Billy Steinberg. Having spent the last few years touring extensively in Germany, the USA, the UK, Finland, the Czech Republic, Slovakia and Ireland, Luan returned to the studio to record Never Say Goodbye.
"Never Say Goodbye, on its release, will remind listeners of the quality of [Parle's] vocals and songwriting. In the meantime, check out her website to catch one of the upcoming shows, you certainly won't be disappointed if this evening's splendid performance is anything to go by."
Declan Culliton, lonesomehighway.com
"Luan Parle has matured into a first-rate artist"
Jackie Hayden, Hot Press
"Her best record yet, highlights include 'Running In Circles' a co-write with ex Dire Straits guitarist Hal Lindes that evokes Stevie Nicks"
Steve Cummings, Sunday Times
"With a voice pure and true Luan Parle sings from the heart, and aims for the gut"
Nick Kelly, broadsheet.ie
You can follow Luan from the links below;
www.facebook.com/luanparle
www.twitter.com/luanparle
www.twitter.com/luanparle
www.youtube.com/luanparle