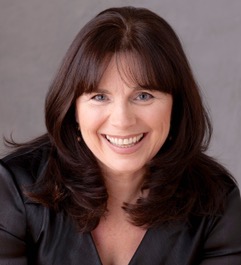 Rita Connolly is a singer who is best known for her interpretive role as the soloist in Granuaile composed especially for her by Shaun Davey.  She has collaborated with Shaun Davey on many projects including The Pilgrim, The Relief of Derry Symphony, Beal Tuinne, Songs from the Merry Cemetery and more.  She sang The Deer's Cry for the Panorama film Who Bombed Birmingham,  Todavia Cantmos for The Taylor of Panama  and various songs for Waking Ned Devine.  
Although better known as a singer Rita is also a songwriter. Several of her songs feature on her two solo albums Rita Connolly and Valparaiso.  She collaborated directly with Shaun Davey and Nuala Ni Dhomhnaill for their song suite based on the life of James Joyce's wife Nora Barnacle which was performed in the NCH in 2015.
Rita has performed on many occasions in the NCH with the National Symphony and Concert Orchestras.  She has also performed in the Royal Albert Hall in London,  the Gasteig in Munich and the Chicago Symphony Centre as well as the Atheneum in Bucharest.  She performed in front of 50,000 people in the Stade de France accompanied by a full orchestra and 200 bagpipers for a Nuit Celtic de Bretagne.    Rita sang the Special Olympics anthem in 2013 along with Ronan Tynan which was number 1 in the Irish charts for 5 weeks and performed the song live in front of a packed Croke Park. She sang at the inauguration of Michael D Higgins and in Croke Park during the papal visit in front of 70,000 people.  Before the 2020 pandemic put a stop to live performances she had begun to perform live with Shaun Davey and her children around Ireland.