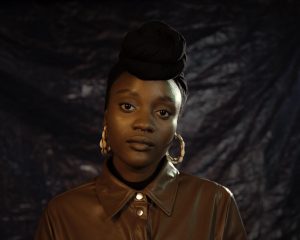 Following a string of impressive singles 'Let Me In' and 'Don't Let Go' that firmly announced the emergence of a rising star, Tolü unveiled her much-anticipated debut EP 'Being' in October 2020 via the Berlin-based label WELCOME TO THE NEW WORLD.
Having used her music for many years as a medium to speak her truth, 'Being' hallmarks a significant chapter for Tolü. Presenting her deepest thoughts succinctly in 7 tracks, she drives home the importance of self-love, self-assurance and self-confidence, using her own experiences as a backdrop to this musical journey.
The songstress has continued to blossom since emerging with her 2018 single 'Goodbye' – now with over 800k streams on Spotify alone. A seasoned vocalist with influences that span the likes of Erykah Badu and Nina Simone to Amy Winehouse and Asa, Tolü's trajectory into music seemed already predestined.
Tolü shows no sign of slowing down as she just delivered her cover version of The Saw Doctors 30-year-old classic "N17" along with The RTE Concert Orchestra, which charted No. 1 on Irish Airplay and iTunes charts in its first week of release and the most recent single 'Used To Be' which is the first single of her upcoming debut album.