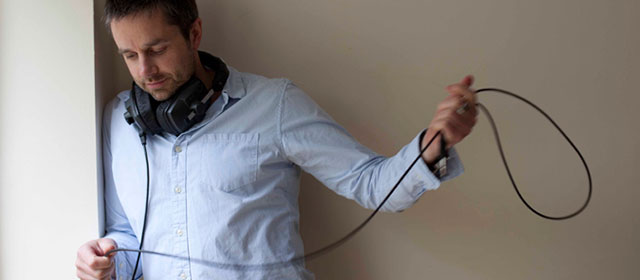 With over sixty projects under his belt, Michael has been at the forefront of scoring for the screen in Ireland for the last decade.
He recently scored the 10-part investigative podcast 'Where's George Gibney' for the BBC. The podcast has received global attention, with Michael's score coming in for particular praise.
Some of his more notable projects include award-winning films such as Katie, Mattress Men, The Queen of Ireland, Voices from the Grave, and the BAFTA-nominated animation film, Here To Fall.
His TV work also regularly features on RTE, BBC and other international broadcasters.
Advertising work includes branding campaigns for companies such as Liberty Insurance, 123.ie, Kildare Village, Irish Rail, SAGE Computing and Smurfit Kappa. He also collaborates regularly on dance performance projects with Coisceim Dance Theatre and choreographer, Catherine Young.
For a number of years he also played guitar, banjo, and bouzouki with Dublin-based rock band, The Jimmy Cake.
For more examples of Michael's work please visit http://www.michaelflemingmusic.com
Christmas Campaign for the launch of the extended element of Kildare Village, recorded with a live orchestra in Windmill Lane
VoicesfromtheGrave-BloodyFriday
Charred-Feathered-OpeningSequence