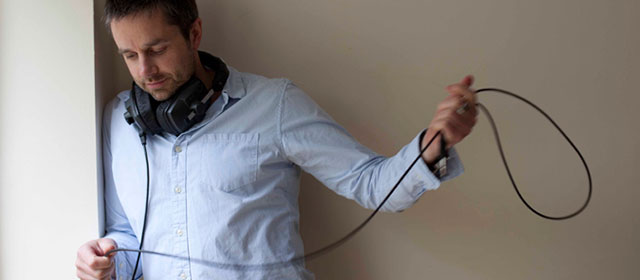 Michael is based in Dublin and works mainly in film, TV & media. Over the last few years he has scored numerous award-winning films including 'Nuala', 'Voices from the Grave', 'Deep End Dance', 'Here to Fall'  and 'Downpour', and his work has been showcased both nationally and internationally.
He works in many styles including orchestral, electronic, rock, folk, and experimental, and has recorded with many ensembles such as the RTÉ National Symphony Orchestra, the RTÉ Concert Orchestra, Dublin Philharmonic Orchestra, the Dublin Guitar Quartet, and New Dublin Voices.
Production companies he has collaborated with include: RTÉ, Accidental Pictures, Wildfire Films, Animo TV, Fastnet Films, Zucca Films, vStream Digital Media, and Black North Animation/Visual FX Studio. He has also worked with independent artists and dance companies such as CoisCéim Dance Theatre and Legitimate Bodies.
Most recent work has included the score for the documentary 'The Queen of Ireland' for Blinder Films, Mattress Men for El Zorrero  and music supervsion on the documentary 'An Irish State of Mind'
For a number of years he also played guitar, banjo, and bouzouki with Dublin-based rock band, The Jimmy Cake.
For more examples of Michael's work please visit http://www.michaelflemingmusic.com
Great recent work from Michael for Irish Rail. Agency: Publicis
Christmas Campaign for the launch of the extended element of Kildare Village, recorded with a live orchestra in Windmill Lane
VoicesfromtheGrave-BloodyFriday
Charred-Feathered-OpeningSequence