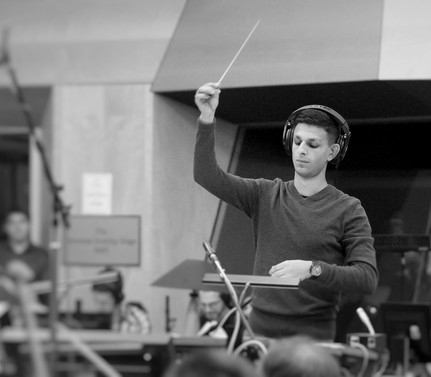 Stefan French is an award winning film composer who has extensive credits both in Ireland and in the US across film, television, and commercial media.
Recent films include 'I Live For You' (Directed by Monika Wesley and produced by Los Angeles based Sobini Films. 'I Live For You' and the IFTA  nominated 'The Guarantee' (Directed by Ian Power and produced by John Kelleher Media for TV3)
Previous commercial projects have included clients such as Intel, HP, Cable Labs, Symantec, Miwadi, Avaya, Align Technology, RTE Radio 1 and TV3.
In 2015, Stefan was selected as 1 of 12 participants, following over 300 submissions worldwide, for the prestigious ASCAP Film Scoring Workshop in Los Angeles.
Id-Kill-For-You-Main-Theme-Stefan-French