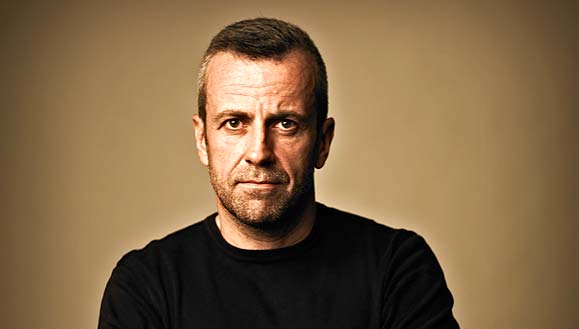 Silverstream Music Represents Stephen Rennicks exclusively for Publishing
For over sixteen years, award-winning Irish composer, Stephen Rennicks, has been crafting inimitable soundtracks for the best of independent cinema and television in Ireland, the UK, Europe and America. 2015 saw Rennicks' work gracing Academy award nominated film, 'Room', based on Emma Donoghue's bestselling novel of the same name and starring Brie Larson, Jacob Tremblay, Joan Allen and William H. Macy.  It marks Rennicks' fifth collaboration with celebrated Irish director, Lenny Abrahamson, whose 2014 cult hit, Frank, starring Michael Fassbender and Maggie Gyllenhaal, earned Rennicks several awards for his score and songwriting, including a British Independent Film Award and the Best Music Award at Les Arcs European Film Festival.
Rennicks' work with Abrahamson has been one of contemporary cinema's most extraordinary film partnerships. Their first feature film collaboration, Adam and Paul, won Best Film at the 2004 Irish Film and Television Awards. They collaborated again in 2007 on Garage (Best Film at the Torino Film Festival, CICAE Art Cinema Award at Cannes) and What Richard Did in 2012, a film praised by the international press and awarded the Golden Tulip for Best Film at the 32nd Istanbul International Film Festival. Frank, released in 2014, saw the Rennicks-Abrahamson collaboration hit a new high. A film with music at its heart, Rennicks' songwriting, score and musical direction were unanimously praised, and the film's soundtrack, released on Silva Screen Records, was named number three in Mojo's top albums of 2014.
Outside of his partnership with Abrahamson, Rennicks has written acclaimed scores for Richie O'Donnell's celebrated 2010 documentary, The Pipe, Paddy Breathnach's 2004 comedy Man About Dog, Stephen Bradley's 2005 horror comedy Boy Eats Girl, and John Butler's 2013 hit, The Bachelor Weekend (The Stag). His recent television work includes Channel 4's 2015 hit drama, Not Safe for Work, written by playwright DC Moore and starring Zawe Ashton.
Rennicks' scores appeared on Paddy Breathnach's Irish-Cuban feature, Viva, which was short listed as Best Foreign Language Feature Film at the 88th Academy Awards, and Maya Zinshtein's Forever Pure, the extraordinary feature-length documentary on the transfer of two Chechen Muslim soccer players to Israel's Beitar Jerusalem F.C. which looks set to replicate the success of earlier films by Passion Pictures like One Day in September and Searching for Sugar Man.
2017 sees Rennicks scoring back to back feature projects including, Muse, Birthmarked and the Abrahamson-directed, The Little Stranger. Muse, is a psych-thriller about an academic who slips into a world controlled by the ancient spirits of inspiration, the Muses. While Birthmarked, starring Toni Collette, is an off-the-wall comedy about genetics, destiny and – ultimately – family. The Little Stranger, starring Domhnall Gleeson, Ruth Wilson and Charlotte Rampling, slated for release in 2018, is a period mystery drama set in England in the immediate aftermath of the second world war.
Listen to examples of Stephen's work below:
Richard-and-Lara-Dates-Montage
Richard-at-Beach-House-by-Himself