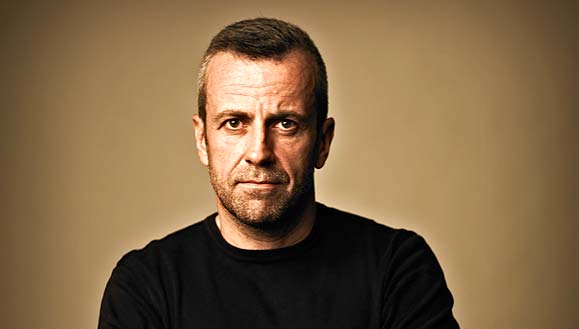 Silverstream Music Represents Stephen Rennicks exclusively for Publishing
For twenty years, award-winning Irish composer Stephen Rennicks has been crafting inimitable soundtracks for the best of Independent Cinema and Television.
In 2020 Rennicks scored the Emmy nominated 'Normal People', continuing his working partnership with director Lenny Abrahamson. The 12-part adaptation of Sally Rooney's bestselling novel, tells the coming-of-age story of two young people moving from adolescence to young adulthood, against the backdrop of Ireland during the global economic recession. It was one of the most watched shows in 2020 on the BBC and Hulu, with the music on the show receiving outstanding reviews in publications such as Rolling Stone, Vanity Fair, Vice, The NY Times and The Hollywood Reporter.
Prior to Normal People, Abrahamson's 'Room' was one of their biggest successes together. Based on Emma Donoghue's bestselling novel of the same name and starring Brie Larson, (who picked up the Oscar for Best Actress), Jacob Tremblay, Joan Allen and William H. Macy, the film was nominated for four Academy Awards, including Abrahamson's first Oscar nomination for Best Director. Creating music for the breakout Abrahamson cult-hit, 'Frank' – a film with music at its heart, saw Rennicks' stand-out songwriting, score and musical direction unanimously praised. Rennicks won the award for Best Technical Achievement in Music at the British Independent Film Awards for his incredible work on the film, and the soundtrack was named number three in Mojo's soundtrack albums that year.
Among Rennicks' other credits are 'Death of a Ladies Man', which will hit cinemas in fall 2020 – a feature about a carousing college professor (played by Gabriel Byrne) whose life becomes blighted by surreal hallucinations; Maya Zinshtein's 'Forever Pure', an extraordinary feature-length documentary on the transfer of two Chechen Muslim soccer players to Israel's Beitar Jerusalem FC; Spanish language film 'Viva', directed by Paddy Breathnach and set in the crumbling beauty of Havana, is an emotionally-charged drama about a hairdresser who is forced to quit performing at the local drag club by his boxer father; 'Muse', a psych-thriller about an academic who slips into a world controlled by the ancient spirits of inspiration, the Muses; while 'Birthmarked', starring Toni Collette, is an off-the-wall comedy about genetics, destiny and – ultimately – family.
Listen to examples of Stephen's work below:
Richard-and-Lara-Dates-Montage
Richard-at-Beach-House-by-Himself