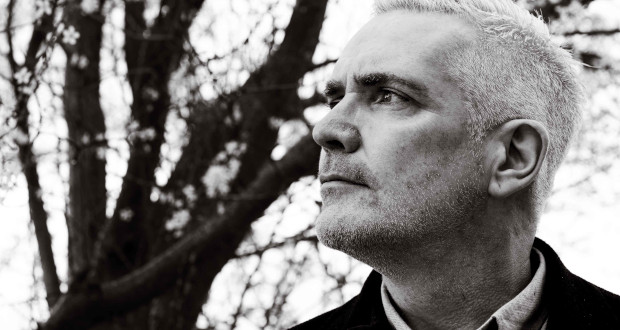 Stephen Shannon is a composer, musician and producer who works out of his own studio, Experimental Audio in Dublin, Ireland, where he writes and composes for film, documentaries and television. His most recent film work includes scores for Claire Dix's feature film Sunlight (2023), The Ex Wife (2022), a four part TV drama for Paramount and Kim Bartley's award winning feature documentary Pure Grit (2021). Previously, he composed the scores for an adaptation of Daniel Woodrell's Tomato Red, directed by Juanita Williams and Brian O'Malley's gothic horror, The Lodgers. He has also edited and mixed music for film, including The Winter Lake (2020)
Stephen has also co-composed and performed original live scores for classic films including Andrei Tarkovksy's Solaris, which debuted at the 2022 New York Film Festival at the Lincoln Centre; Night Of The Living Dead and Metropolis at Dublin's National Concert Hall; The Adventures of Prince Achmed at the Brooklyn Academy of Music and Der Golem at the 11th-century Christchurch Cathedral in Dublin.
He has been involved in multidisciplinary collaborations with writers and artists, which has involved composition, sound design and folio recording. He and the writer Sinéad Gleeson were commissioned to work on We Are The Map, to accompany Alice Maher and Rachel Fallon's Map at Rua Red Gallery, Dublin (2021). They also worked with artist Aideen Barry on her show Oblivion/Seachmalltacht (2021-22) at Limerick City Gallery and Source Arts Centre. With Gleeson, they have performed text and original music/sound design pieces at The Dock Arts, Leitrim, Los Gatos Writer's Festival, California, Muldoon's Picnic. A forthcoming performance will take place in Washington D.C on St. Patrick's Day at the Martin Luther King Library, presented by Solas Nua.
As a musician, he has over 20 years of experience in the music industry recording, producing, editing and mixing dozens of albums. He has worked with many international record labels, and recorded and released original music as a member of Halfset, Strands and Mount Alaska.